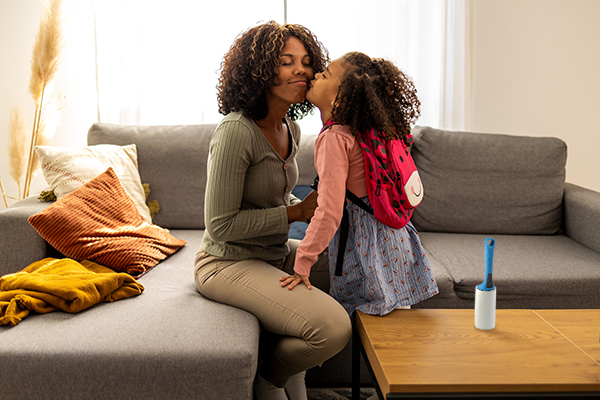 How Evercare can help you glide into the new school year with style and ease.
As the summer fun ends, we look forward to the new school year. Now is the time to ensure you stay ready so you don't have to get ready. Harness your elevated style with those brand-new back-to-school clothes. Stay one step ahead of your classmates with all the right school supplies. Lastly, don't forget your Evercare lint rollers to keep your look and your new dorm room in tip-top shape. Whether you're prepping your little ones for another year to conquer in grade school or leaving home for the first time and heading off to college, our Evercare lint rollers can help you stay ready.
New School Year, New You
Now that we have made the most of another epic summer vacation, it's time to ask yourself: what will my new personal style look like this year? As you pull pieces from all your favorite hot spots at your local mall and artfully create your best looks to date, remember to top each outfit off with a few quick glides of our Evercare Extreme Stick Lint Pick-Up Roller. There is no better way to elevate your back-to-school style than heighten your attention to detail. Don't let those pesky bits of lint cramp your style.
Dorm Room Challenge
If you're heading off to a college away from home, you know back-to-school prep takes much more than it used to. Moving into your first college dorm can be both exciting and stressful. On top of feverishly creating your room decor mood board and tackling your summer reading list, keep our All-Purpose Giant T-Handle lint roller at the top of your shopping list. As tempting as it is to lean into that parent-free freedom, keeping up your favorite cleaning routines is still essential. Our Giant T-Handle lint roller can handle all the dust, lint, and snack-induced messes around your space. A new college school year has endless deadlines and personal and professional responsibilities. The best way to tackle all of the stresses coming your way is to keep a clear space for a clear mind.
No matter where you are in your educational journey, Evercare has got you covered. Show off your creative back-to-school style and tidy your new dorm with our Evercare line.
Let's see how you choose to show up for yourself this year! Tag us on social media @Evercarecom, and use #EvercareSchool and #ReadyWithEvercare.