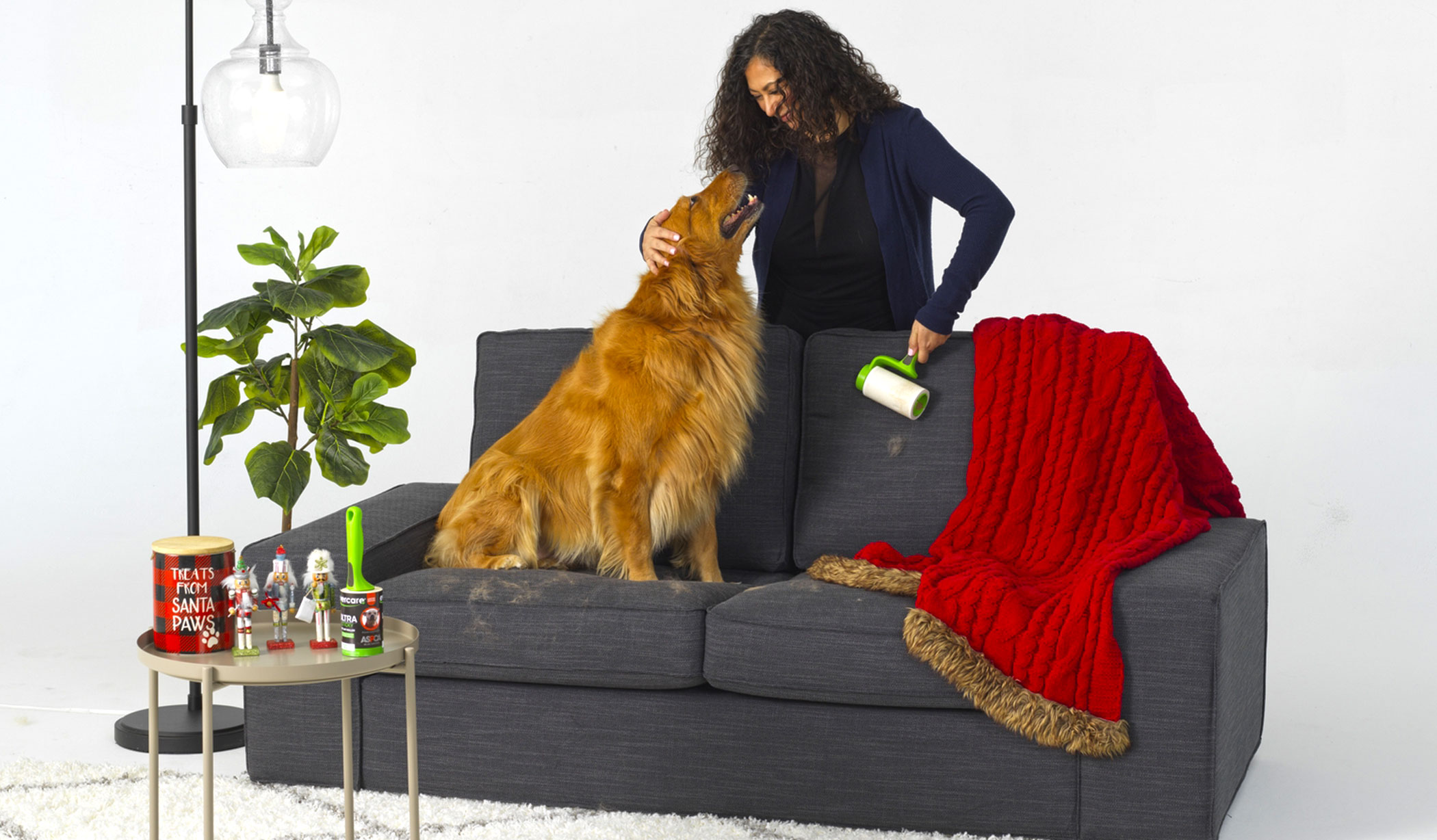 Get Ahead of Shedding Season with Evercare
As the seasons change, many furry friends put away their summer coats to prepare for the colder weather. This can mean that pet hair is everywhere! Get ahead of the game with Evercare's pet lint rollers.
100 Sheets in Hand
Whether you're headed to the office and need a quick touch-up to your suit, getting your kids ready for school, or tidying up, our classic 100 Sheet Lint Roller keeps your clothes, couch, and car fur-free. It fits in your car's glove compartment or a kitchen drawer for easy access, with 100 sheets that will last and last.
Reaching the Ruff Spots

No more bending over to get those pesky furry hangers on. Whether the mess is on top of a ceiling fan or underneath furniture, take on those tough-to-reach places using a Mega Lint Roller, featuring a wider 10" roller surface and 42" extendable handle and easy-to-replace roller refills of 25 sheets each.
Round Up the Strays
Still can't get the fine hairs out of your furniture? Try out our Giant T-Handle Lint Roller. Made with 70 sticky adhesive sheets, this tool effortlessly removes the most stubborn hairs from clothes, curtains, furniture, or anywhere else they just don't want to let go. The T-shaped handle is ergonomically designed for comfortable use, and the easy peel-and-tear sheets make it simple to start fresh. A 70-layer lint refill 2-pack makes sure that you're stocked up.
'Tis the season for shedding and giving, so make sure to support all the great things ASPCA is doing!