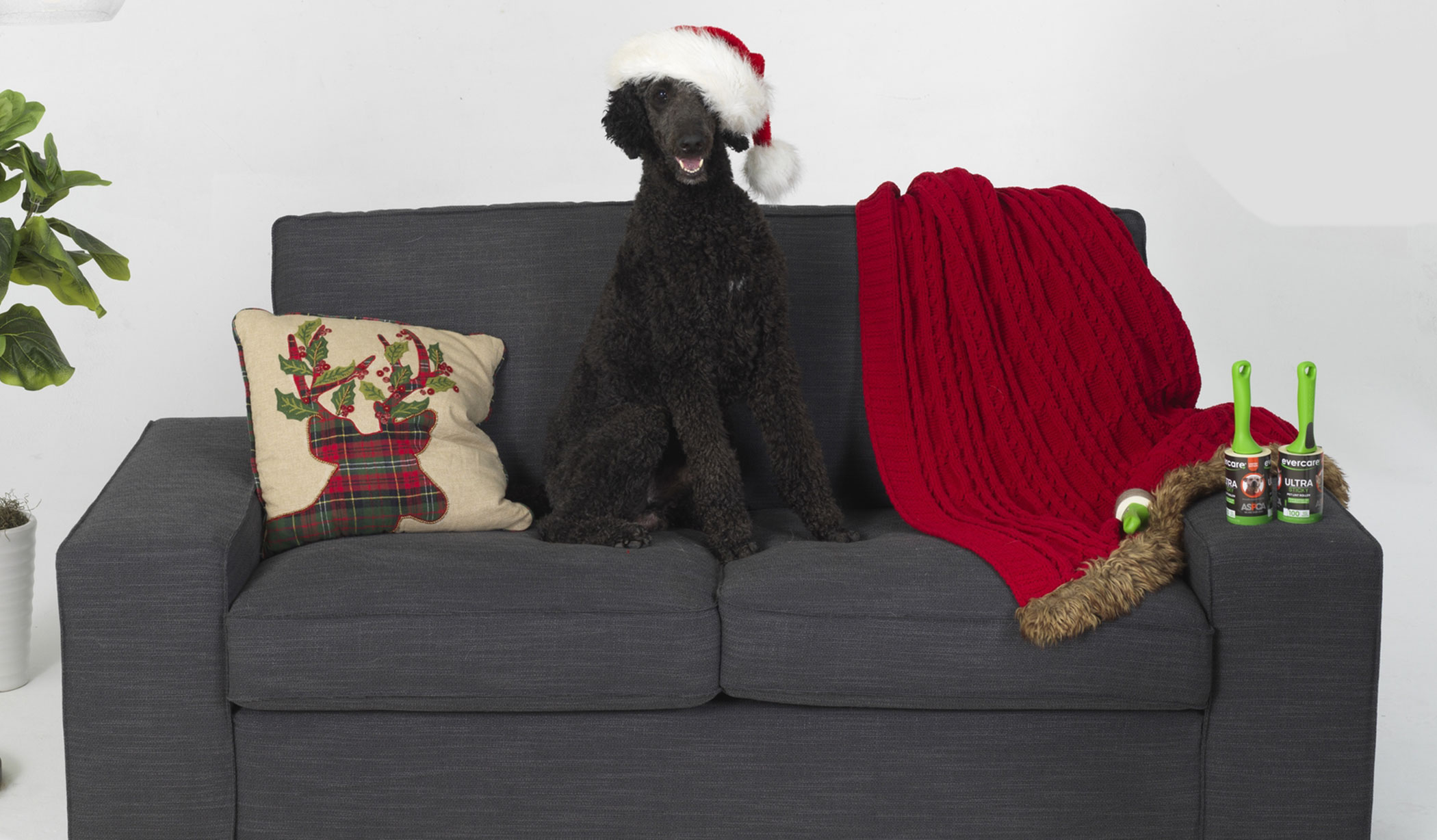 We're teaming up with you to roll away pet hair and with the ASPCA for Giving Tuesday.
With the holidays coming up, you want your house to look your best. Whether you're hosting a party or lining up for a Seasons Greetings Card photo, nobody wants pet hair clinging to family and friends!
Problem solved with Evercare Pet lint rollers. Whether you choose a standard 60 or 100-sheet roller or a giant roller with up to 100 sheets, you know you'll be getting our super sticky adhesive, which is 50% more effective at picking up hair than other brands. And because our sheets tear away easily, you can cover your whole house in a single go: clothes, furniture, curtains, lampshades, even fur on the carpet that your vacuum might have missed.
But it's not just the holidays that are right around the corner – on November 29, the Tuesday after Thanksgiving; we'll be participating in Giving Tuesday. This day encourages people across the country to give back to their communities or worthy causes in whatever way they can. Our featured nonprofit will be our partner, the American Society for the Prevention of Cruelty to Animals.
Our donations – and yours – help the ASPCA fund local animal welfare nonprofits, save mama dogs and their litters from puppy mills, assist after natural disasters, and works for stronger laws to be put into place to protect animals.
If you feel so led, join us in supporting the ASPCA on Giving Tuesday. Learn more at aspca.org.