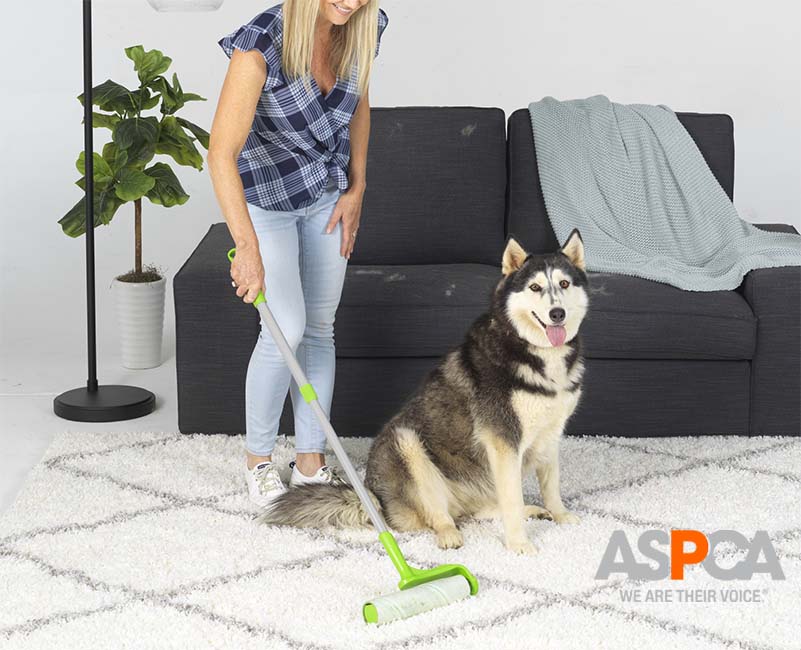 Evercare Teams Up with ASPCA®
What's better than having a clean house? Having a clean conscience. That's why Evercare is proud to announce its support for the American Society for the Prevention of Cruelty to Animals, ASPCA.
The ASPCA is the longest-standing animal welfare organization in North America and today serves as the nation's leading voice for vulnerable and victimized animals. They are committed to preventing cruelty to dogs, cats, equines, and farm animals throughout the United States.
The ASPCA assists animals in need through on-the-ground disaster and cruelty interventions, behavioral rehabilitation, animal placement, legal and legislative advocacy, and the advancement of the sheltering and veterinary community through research, training, and resources.
At Evercare, we love pets, too. So, we're proud to support the ASPCA. Our popular Pet Lint Roller brings 100 sheets of ultra-sticky tape to pick up pet hair and debris from your clothes, furniture, or car seats, anywhere those hairs cling They're great for home use or on the go.
A cleaner house and car, and a safer world for animals. A lint roller might not seem like it makes a huge difference, but you can see the difference it makes – so, as it turns out, in a small way, it's man's best friend's best friend.
Learn more about the ASPCA's good work at aspca.org.