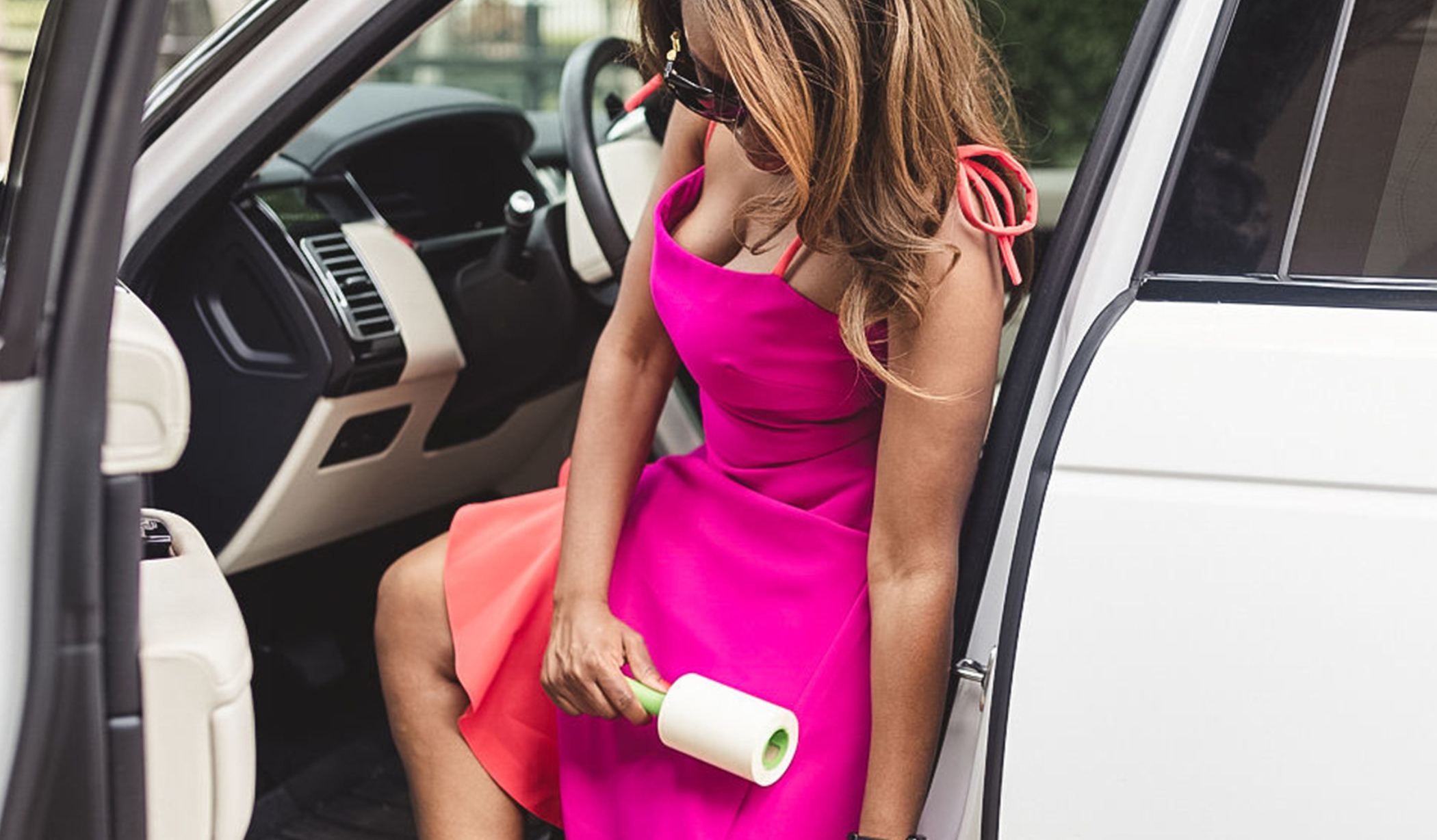 Get Red Carpet Ready with Evercare
Lights, Camera, Action! Evercare Lint Rollers can help you stay photo ready!
We know all of our favorite awards shows are just around the corner. Whether you're attending or watching from home, we can't wait to see what our famous celebrities will wear on the red carpet. Award show fashion is an event on its own, and these HD cameras pick up everything. Make sure lint, fuzz, or even fur doesn't try to steal the spotlight. Our Evercare All-Purpose Lint Rollers will remove any blemish from being seen by millions of viewers.
Eye-Catching Gowns that Win Best Dressed
You don't have to be nominated for an award to win best dressed. Award shows are known for highlighting some of the most glamorous gowns you will see on the red carpet. These dresses are so beautifully made and expensive. The last thing any designer would want to see is even the slightest imperfection on their masterpiece. We can only assume that a team of stylists is hanging in the distance with their Evercare Lint Rollers.
Men Glam on the Red Carpet
It's easy to focus all your attention on the women during red carpet season. Their beauty looks are filled with elaborate makeup and hairstyles that we only see during award season. But the men also have glam teams hard at work, ensuring their red-carpet looks share the spotlight. We love seeing men in tailored tuxedos that look like they just stepped out from a magazine cover. This clean-cut look can be accompanied by our Evercare Gain Original Scent Lint roller that will have you looking the part and smelling like money. The Popular Gain scent is woven into the adhesive leaving clothes and fabrics smelling great after cleaning.
Roll Wisely on the Red Carpet
Although a lint roller is a trusted friend to keep your look shining on the red carpet, some garments aren't lint roller friendly. We suggest not using our lint rollers on a garment with sequences, beads, or sensitive embroidery. We pride ourselves in having sticky adhesive sheets to remove all things unwanted. However, we want everything to stay the same in the process. Evercare is here to bring out the best in your red carpet looks and suggests you roll responsibly.
If you take Evercare with you on the red carpet this award season, tag us on social media @Evercarecom with the #EvercareGlam We want to see your photos!