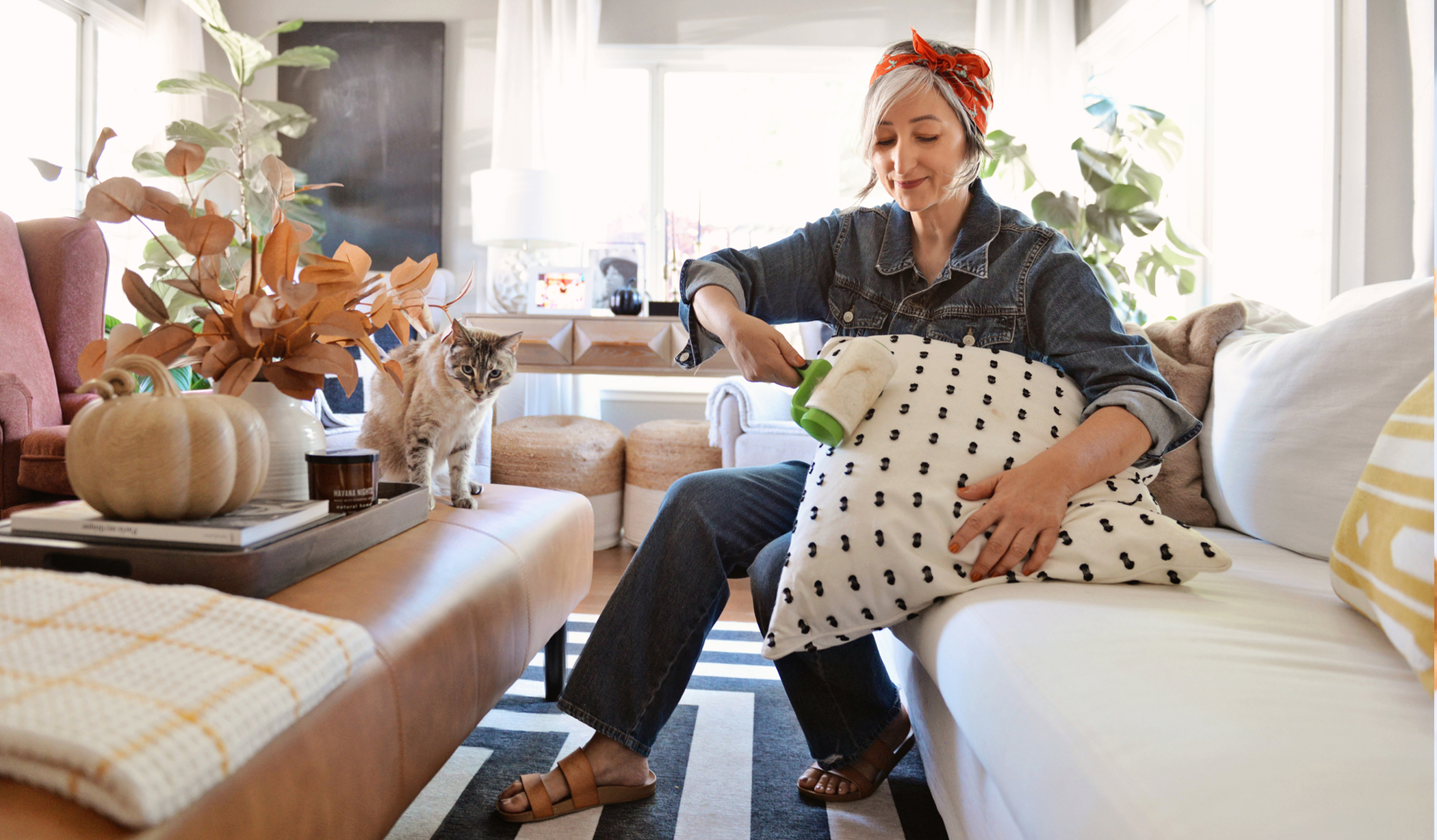 Our Best Spring Cleaning Tips for Pet Owners
Stick to the best Spring cleaning tactics with Evercare pet lint rollers.
Spring cleaning is a time for decluttering, reorganizing, and, for some of us, figuring out how to get rid of all that pet hair. We're sure tackling every room in your cozy home effectively has proven daunting year after year– especially when your furry friend sheds all over the place. As a proud partner of the ASPCA, Evercare is here with a few Spring cleaning tips to help you and your pet get started. Spring cleaning is even easier with Evercare Lint Rollers.
Our Pet Mega Lint Rollers Don't Miss
Establishing a regular cleaning schedule and sticking to your routine is a great way to keep you and your pet on track. That said, it can also help to switch things up. Rather than reaching for your trusty old vacuum, why not try our Pet Mega Lint Roller instead? With its adjustable handle, this large lint roller can easily remove the pet hair accumulated on your floors, stairs, and bedding.
Remove Fuzz and Hair From All Surfaces with the Giant Lint Roller
Nothing inspires that "no stone left unturned" mindset like spring cleaning with your pet. Before you know it, you're moving furniture out of its place, emptying every shelf, and filling up trash bags full of items that no longer bring you joy. As you tackle those pesky dust bunnies in each room of your home, your best friend is likely trailing behind you, only to leave more pet hair behind. We've found that new tools like our Giant T-Handle Lint Roller can keep up with your furry friend in all their tail-wagging glory.
Why You Should Use Pet Lint Rollers for Daily Touch-Ups
You don't have to wait until Springtime to keep your home clean and fresh. Maintaining small, daily habits can minimize any clean-up you'll have to do later. Our Pet Lint Roller is perfect for those small spaces that, let's admit it, we tend to neglect. Glide this baby over your couches, dog bed, and car seats. As fellow pet owners, we know how quickly pet hair can accumulate on every surface possible–including you! The Pet Lint Roller is the perfect on-the-go option for a spotless, pet-hair-free home.
Deep cleaning has always been hassle-free with our Evercare pet line. Be sure to tag us on social media @Evercarecom with #ASPCA and #evercare. We want to see how you and your best friend create a fresh and clean space together!
Learn more about the groundbreaking work the ASPCA is doing at ASPCA.org.