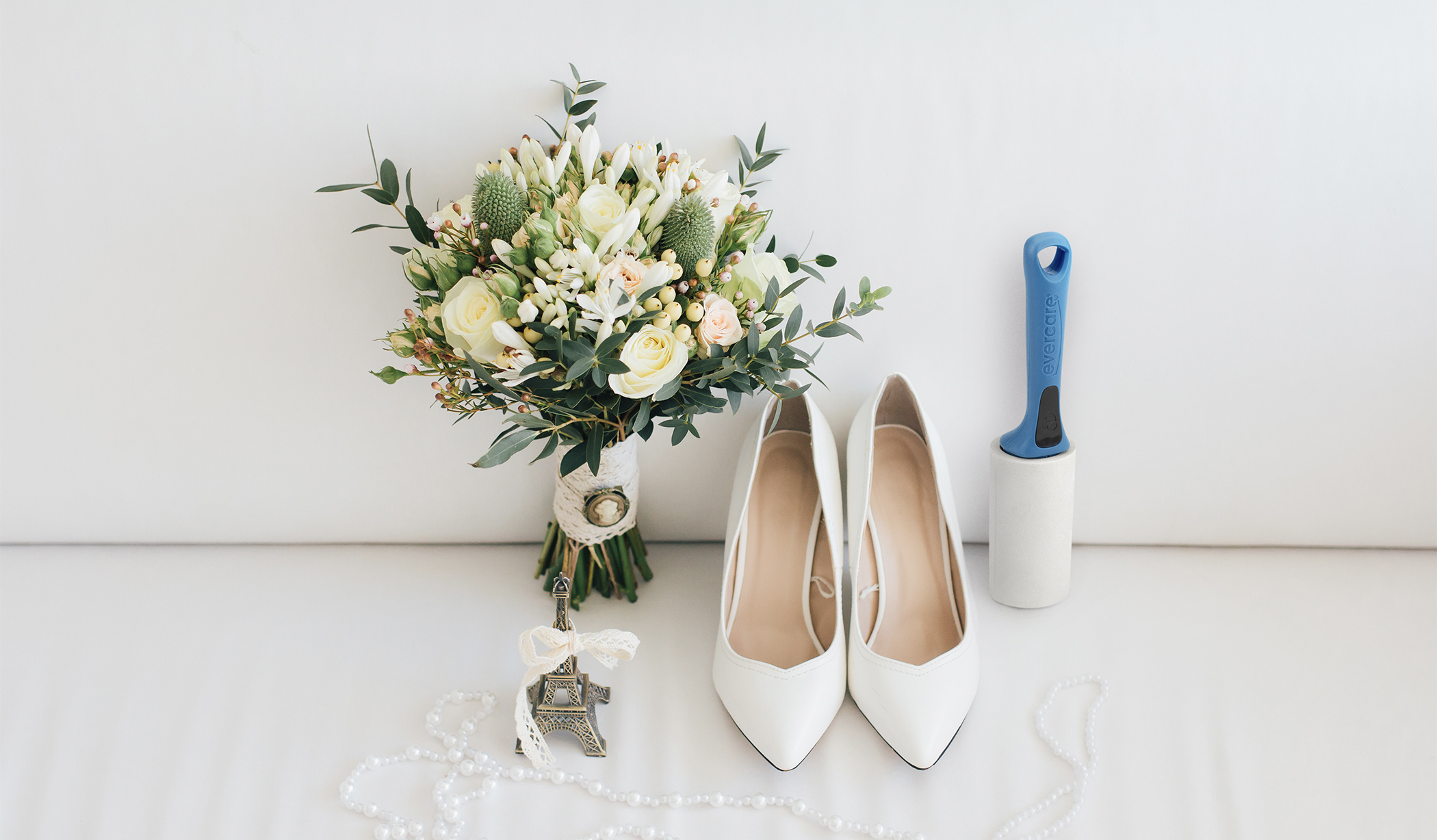 How to stay wedding ready with Evercare lint rollers
June is almost here, and so too is wedding season. It's time to don those vibrant, flowy dresses and bring out those fragrant roses and peonies. Whether you're a supportive guest or the super excited bride or groom, Evercare has got you covered on the big day. As you and your wedding party frantically get everything together to make the picture-perfect day, consider these helpful tips to ensure no small detail goes unnoticed.
Your big day comes with an extensive list of things to remember, but none more important than your unforgettable wedding look. Your perfectly tailored wedding tuxedo is often the priority. What better way to ensure you look your best than with our Evercare Made in USA Lint Roller? The specks of lint and dust that collect along the seams of your outfit may seem like an easy thing to overlook, but on today of all days, every little detail counts. Trust us. Your loving bride will appreciate the effort.
Candidly speaking, the bride is the star of the show! Watching you walk down the aisle in your elegant gown is the moment all of your guests and your special someone are waiting for. Evercare can help you effortlessly glide down to your soon-to-be life partner. Whether you've got a voluminous princess gown or a long, dramatic train, the Giant T-Handle lint roller can certainly handle what you've got. Just a few quick swipes from top to bottom, and you are ready to start the party– because the party doesn't start without you.
We would love to see how you celebrate your love this wedding season with Evercare! Tag us on social media at @Evercarecom with #Evercare and #EvercareWeddings.